We are delighted to announce that Asia Airfreight Terminal (AAT) has won the prestigious "Sustainable Warehouse Operator of the Year 2022" award in the Freightweek Sustainability Awards. The achievement recognizes our long term commitment to sustainability and environmental protection, through the adoption of green practices and technologies that specifically target reductions in energy consumption and our carbon footprint. AAT has achieved a reduction of 50% in annual carbon emissions since 2008, and we also received the "Wastewi$e" Certification (Excellent Level) and "Energywi$e" Certification (Excellent Level) from Hong Kong Green Organization Certification (HKGOC).
AAT strongly believes in creating a more environmentally sustainable airfreight terminal, and will continue to explore and implement various initiatives to contribute to a greener future for HKIA and Hong Kong. This includes the installation of on-site electric vehicle charging facilities in our terminal later this year to further meet the sustainability needs of Hong Kong's transport and logistics sector.
AAT sincerely thanks our customers, business partners, and all those in our industry who demonstrated their support by voting for us.
https://freightweeksustainabilityawards.com/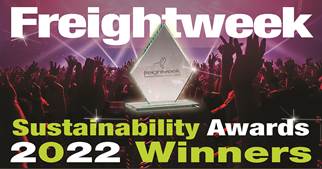 Sustainable Warehouse Operator of the year 2022

Winner – Asia Airfreight Terminal (AAT)