AIMS Login
Shipment Tracking
Cargo Handling Facilities
With the most advanced mechanical air cargo handling systems and the latest information technology, AAT's multi-level cargo terminal takes efficiency to new heights.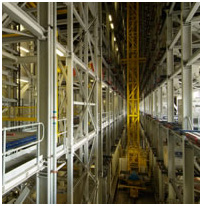 ​​Pallet Container Handling System (PCHS)
The PCHS accepts and dispatch built-up units and ULDs. T1 and T2 has 2 and 4 Elevating Transfer Vehicles (ETVs) respectively, moving built-up units from 1,690 storage positions.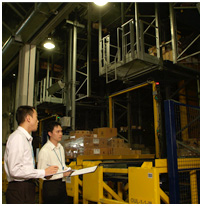 Automated Storage and Retrieval System (ASRS)
The ASRS is meant for the acceptance and retrieval of bulk cargo. T1 and T2 has 4 and 9 stacker cranes respectively moving cargo from 4,785 storage positions.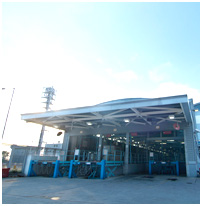 Western-By-Pass
Located on the ground floor of T1 and along the airside, Western-By-Pass boosts handling efficiency by creating a through-channel for export prepacked cargo. This facility allows ground level transfer of cargos that satisfies the special needs in delivering of large animals, and last minute shipments.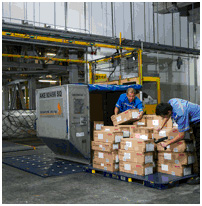 Workstation
With 94 workstations for build up and break down operations, ample transfer vehicles, scissor-lifts and cargo hoists, high efficiency of cargo handling is assured.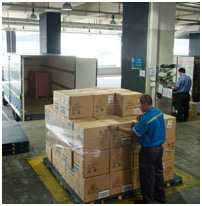 Truck Dock
AAT has 230 truck docks spread across all warehouse levels, closely monitored by our advanced Truck Control System ensures less waiting time, faster delivery and acceptance of cargo at AAT.