AIMS Login
Shipment Tracking
AAT BIDS A WARM WELCOME TO THAI SMILE AIRWAYS
Asia Airfreight Terminal (AAT) is pleased to announce that Thai Smile Airways, a wholly-owned subsidiary of Thai Airways, has appointed AAT to handle their cargo in Hong Kong..
With effect from 28 October 2018, Thai Smile Airways will operate daily passenger flights between Bangkok and Hong Kong, as well as Phuket and Hong Kong with Airbus A320 aircrafts. The flights will operate under codeshare with Thai Airways.
Headquartered in Bangkok, Thai Smile Airways operates an extensive domestic and international network with seamless connections to its parent company to offer comfort and convenience for their passengers. The commencement of their flights will also provide more options for cargo, especially the growing trade in perishable goods between Thailand and Hong Kong. Thailand is a major exporter of fruits, vegetables and flowers to Hong Kong, and Thai Smile Airways can offer more capacity that will allow cargo to get to the market quicker and in a fresher condition.
AAT welcomes Thai Smile Airways to its growing family.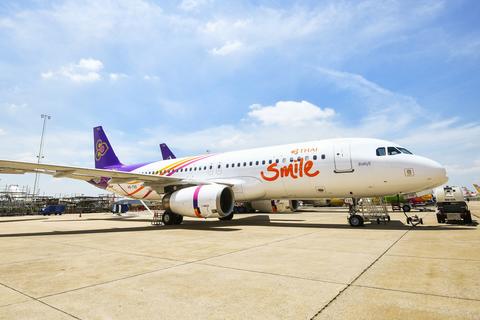 Thai Smile Airways will launch direct flights between Hong Kong and Bangkok / Phuket on 28 October 2018.
-- End --
Image: