Hong Kong, 5 May 2023 – Asia Airfreight Terminal (AAT), one of the leading air cargo terminal operators in Hong Kong, is proud to announce that it has achieved ISO 22000:2018 and HACCP certifications, making it the first air cargo terminal in Hong Kong to receive the prestigious certifications.              
                                              
With both systems aim to prevent potential food safety hazards, ISO 22000:2018 is an internationally recognized standard that specifies the requirements for a food safety management system (FSMS) in an organization involved in any aspect of the food chain, while Hazard Analysis and Critical Control Points (HACCP) is specifically designed to identify and prevent hazards throughout the handling process. The certifications demonstrate that AAT has established and implemented a comprehensive set of processes and controls to ensure the safety of the food products being handled.
Ms. Christine Ng, Senior Manager of LRQA, says "LRQA is the world leader in offering ISO 22000 certification and training services, having helped develop the standard. Food safety is a global concern. We are pleased to bear the responsibility with AAT, providing customized solutions to help them manage risks and ensure best practice when working towards effective food safety procedures, and ensuring that consumers have access to safe and quality food."
Mr. Mike Chew, CEO of AAT, further adds " We fully comprehend that the demand of air transport of food, especially perishables and cold chain products, continues to grow rapidly in the market. AAT is proud to receive these certifications validating our capability to effectively handle cold chain shipments. The certification is also a testament to our commitment in exceeding our customers' expectation through operational excellence."   
  
AAT has implemented an extensive range of measures to ensure compliance with ISO 22000:2018 requirements, including the establishment of strict hygiene and sanitation protocols and the provision of training for all staff involved in food handling operations, in addition to the HACCP system.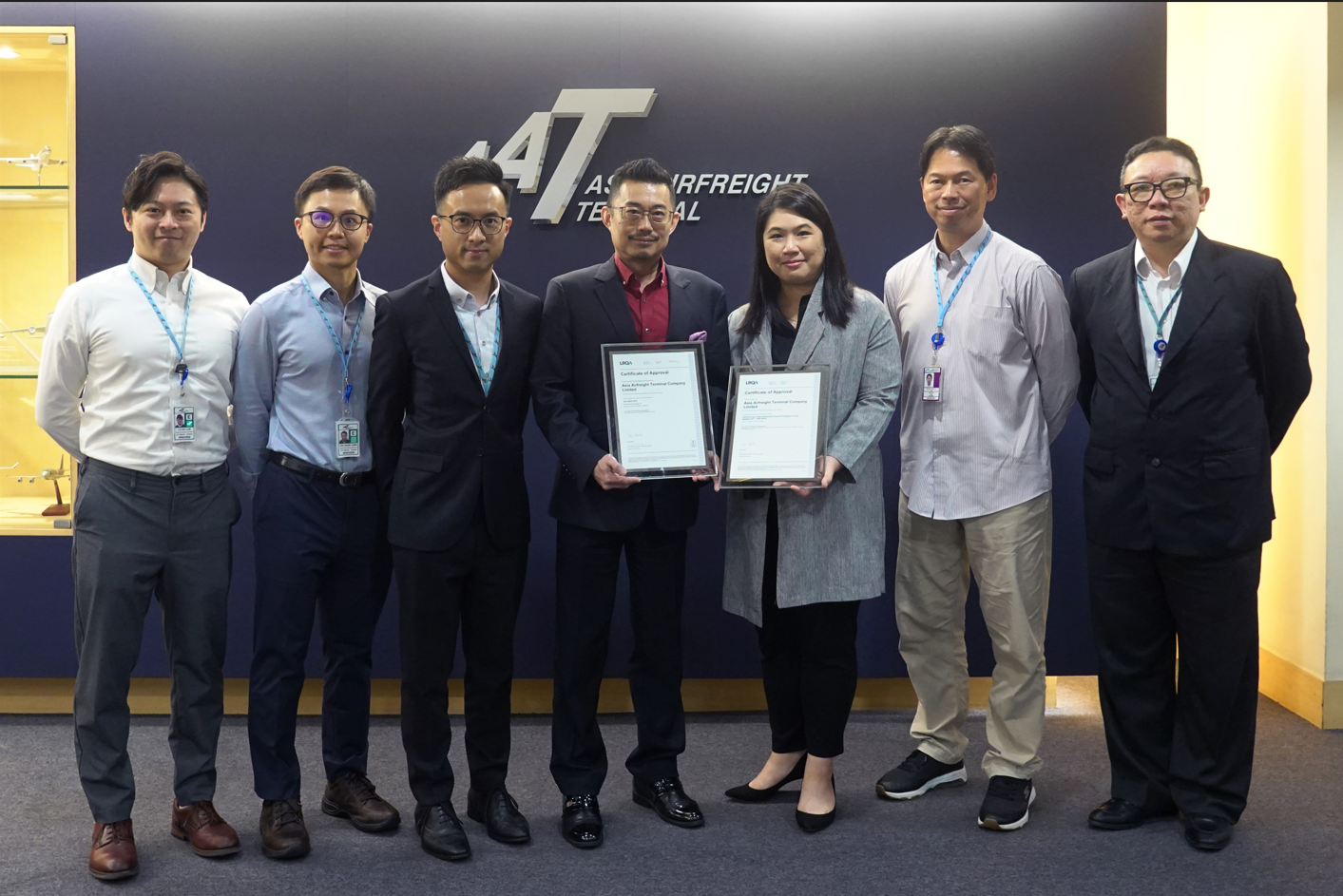 The certification was presented at AAT's office to the CEO of AAT, Mr. Mike Chew, and his Quality Control team by the Senior Manager of LRQA, Ms. Christine Ng.