AIMS Login
Shipment Tracking
ASIA AIRFREIGHT TERMINAL WELCOMES CAMBODIA ANGKOR AIR
Asia Airfreight Terminal (AAT) has been appointed by Cambodia Angkor Air as its cargo terminal operator in Hong Kong to handle its newly-launched services to Cambodia, one of the fastest growing economies in South East Asia.
Established in 2009, Cambodia Angkor Air is the national flag carrier of Cambodia, with its corporate headquarters in the capital city of Phnom Penh. In addition to its domestic network, it also flies on international routes to Vietnam, Laos and China.
Starting from 29 October 2017, Cambodia Angkor Air operates two times weekly services between Hong Kong and Siem Reap using A320 aircraft. Siem Reap is one of the most popular tourist destinations in South East Asia and the gateway to the famous UNESCO World Heritage Site, Angkor Wat.
Mr. Trinh Hong Minh, General Manager Cargo for Cambodia Angkor Air, says: "We sincerely welcome the cooperation between Cambodia Angkor Air and AAT.  We look forward to working smoothly and fruitfully with AAT for cargo transportation in the future."
Mr. Kuah Boon Kiam, General Manager of AAT, extends his warmest welcome to the airline, "Cambodia has long been one of South East Asia's most exotic tourist destinations, and in recent years manufacturing has played an increasingly important role in its economic development, particularly in the textiles and garments industry.  The increase in direct air links will boost trade opportunities between Cambodia and China via the gateway of Hong Kong."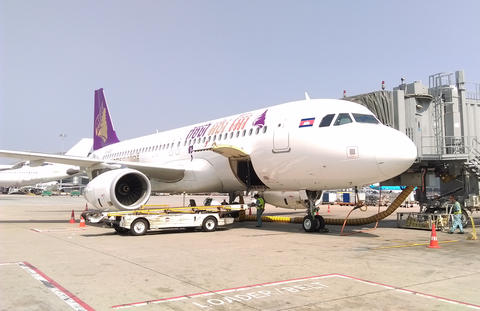 Cambodia Angkor Air launched their direct flight between Hong Kong and Siem Reap on 29 October 2017.
--End--
Image: