AIMS Login
Shipment Tracking
LANMEI AIRLINES – THE LATEST ADDITION TO ASIA AIRFREIGHT TERMINAL
Effective from 20 December 2017, Lanmei Airlines has been the latest Cambodia-based carrier to operate direct air services to Hong Kong. In particular, the carrier is the first airline to launch a new air link between Sihanoukville in Cambodia and Hong Kong. Sihanoukville is a coastal city renowned for its beaches and a rapidly developing tourism industry. It also has a vibrant logistics sector due to its deep water port and designated industrial zone. Asia Airfreight Terminal is pleased to be appointed by Lanmei Airlines as its cargo terminal operator in Hong Kong.
Lanmei Airlines was established in 2016, and has quickly expanded its international network to Vietnam, Macau and Palau. It now launches three direct passenger flights per week to Hong Kong using A321 aircraft.
Mr. Kuah Boon Kiam, General Manager of AAT, says, "It is with great pleasure that we welcome Lanmei Airlines to the AAT family. There is great potential for cooperation between Cambodia and Hong Kong to grow tourism and trade, and AAT is keen to work closely with Lanmei Airlines to further develop its business in Hong Kong."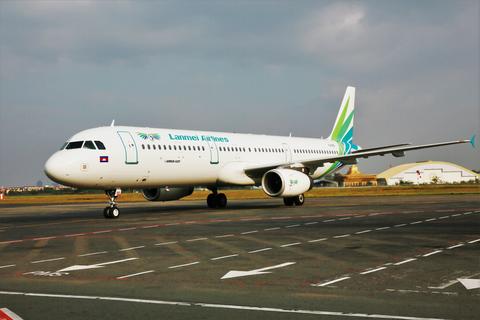 Lanmei Airlines launched their direct flight between Hong Kong and Sihanoukville on 20 December 2017.
-- End --
Image: