AIMS Login
Shipment Tracking
RE-COMMENCEMENT OF OPERATIONS AT AAT TERMINAL 1
Asia Airfreight Terminal (AAT) is pleased to announce the re-commencement of operations at our Terminal 1 (T1) after the completion of renovations.  The newly refurbished T1 started operations from 15th May 2018.  It is equipped with brand new facilities and equipment, including material handling systems, x-ray screening machines, work stations, and truck control systems, to better serve our customers and the air cargo community.  Dual terminal operations in both Terminals 1 and 2 will increase the handling capacity and improve the overall operational efficiency.  Terminal 1 was previously used between 1998 and 2007 before Terminal 2 was built.
As a free port, Hong Kong will benefit from large scale logistics and infrastructure projects such as the third runway at HKIA, the Hong Kong-Zhuhai-Macau bridge and the recent announcement of the premium logistics centre at Kwo Lo Wan.  These developments, together with those in the Greater Bay area, will bring huge opportunities for growth in air cargo and e-Commerce logistics, and further enhance HKIA's position.  In order to contribute to these developments and to capitalize on these business opportunities, AAT has sought to improve our services offered to our customers and the overall industry by continually investing and upgrading the terminal facilities and equipment.
Kuah Boon Kiam, General Manager of AAT said at the re-opening ceremony held on 12th June 2018, "I would like to take this opportunity to thank the community for their tremendous efforts and great support, including Airport Authority Hong Kong (AAHK) as well as our airline customers and business partners.  We would like to extend a special thank you to Customs & Excise Department for providing a strong team of manpower to facilitate the customs inspections which will enhance the overall efficiency of our terminal and for the industry.  Last but not least, I would like to thank all my colleagues for the tremendous team work to deliver this on time despite significant challenges.  AAT has entered into a new phase of development.  We look forward to contribute to the industry through sustainable growth initiatives and strong collaboration with stakeholders. "
Alaina Shum, General Manager Aviation Logistics, Airport Authority also spoke at the ceremony, "My congratulations to AAT for the commencement of the revamped and revitalized Terminal 1.  Being the world's no.1 air cargo hub, HKIA is supported by state-of-the-art facilities, sufficient cargo handling capacity and efficient handling and security.  Thanks to AAT for providing round-the-clock cargo services and continuously investing and upgrading the facilities and systems to cope with air cargo growth at HKIA.  Meanwhile, Hong Kong Customs and Excise Department facilitating the 24-hour customs clearance system also makes HKIA an efficient and competitive international cargo hub. "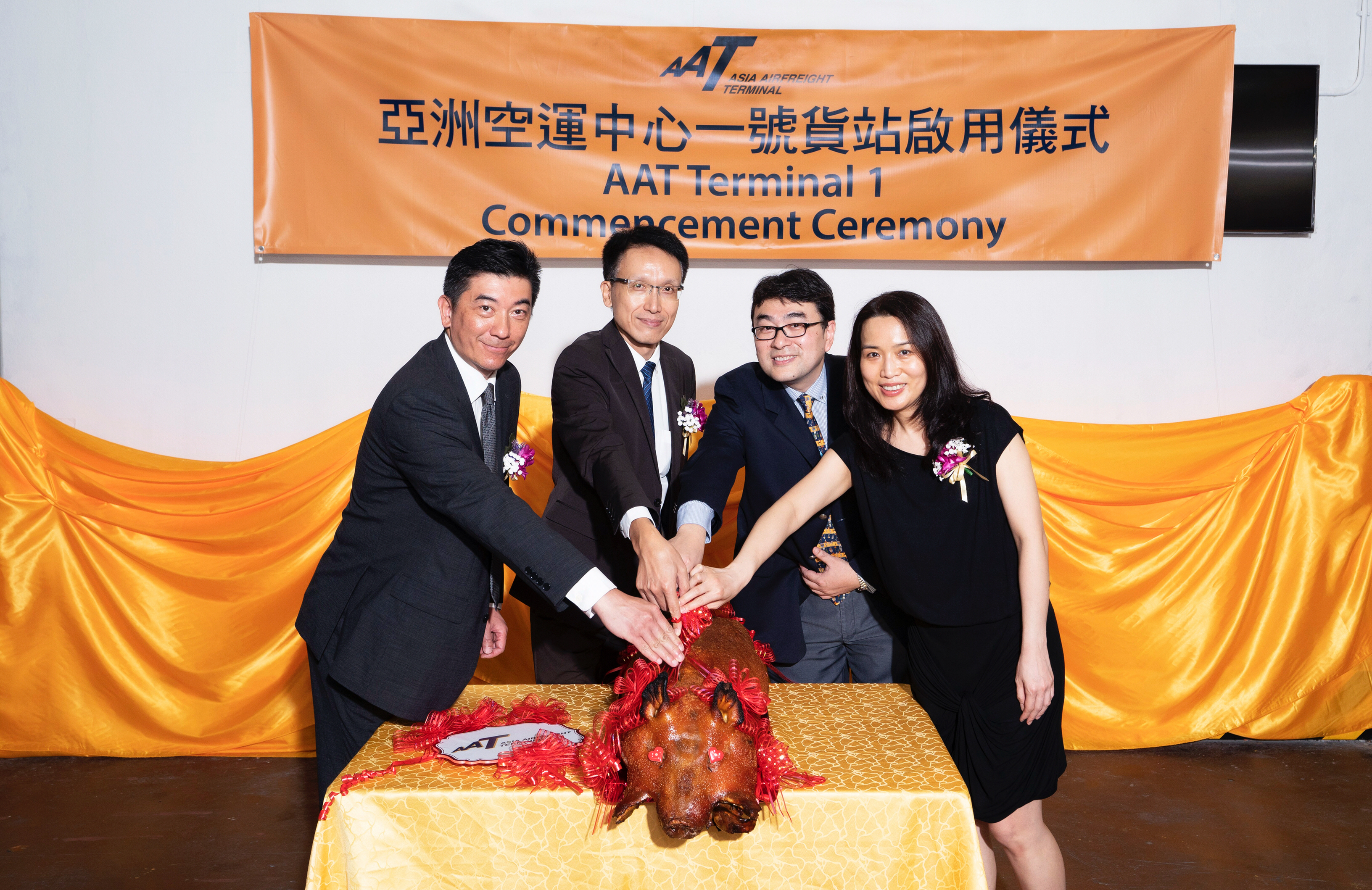 A ceremony was held on 12th June 2018 to celebrate the re-commencement of cargo operations at T1.
-- End --
Image: